2022-2023 Board of Trustees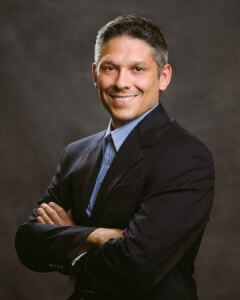 Shane Sergent
DO, FAAEM, RDMS, FACOEP, FAWM
President
Dr. Sergent is a graduate of Pennsylvania State University and Michigan State College of Osteopathic Medicine (MSUCOM), earning degrees in global and strategic management and osteopathic medicine respectively. He has worked with the MSUCOM Peru Outreach program since 2009, implementing countless research and health initiatives. Dr. Sergent serves as Clinical Faculty and Profesor Honorario at Universidad César Vallejo in Trujillo, Peru. He also serves as Clinical Faculty and  as the Medical Director of Global Health and Research at MSUCOM's  Institute of International Health .  Currently he resides in the Southwest working at Kingman Regional Medical Center in Kingman, Arizona where he serves at the Emergency Medicine  Associate Program Director  and Global Health Director.  When he is not working on global health projects, he enjoys wilderness and dive medicine.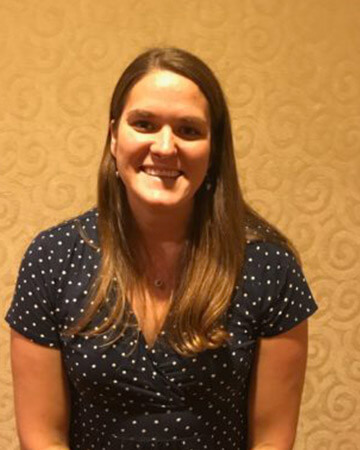 Catherine Pinkston
DO, MS
Vice President
Dr. Pinkston earned her Doctor of Osteopathic Medicine degree from Chicago College of Osteopathic Medicine. She completed her post-doctoral training at the University of Cincinnati and now practices family medicine in Reno, Nevada. Dr. Pinkston became involved with DOCARE during her fourth year of medical school while doing a rotation in Guatemala. She has extensive experience in global health, with most of her work focused in Guatemala. She is the current clinic director for the DOCARE clinic in San Andres, Guatemala.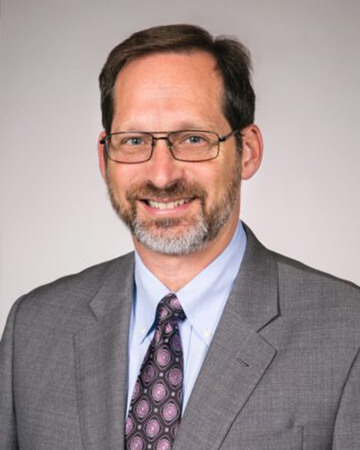 Tyler Cymet
DO, FACP, FACOFP
Treasurer
Tyler Cymet, DO is a primary care doc working in medical education. He studied Anthropology as an undergraduate, did DO school at NSU, a research fellowship at Midwestern University, residency at Yale U School of Medicine, and worked in the training programs at Johns Hopkins School of Medicine before joining AACOM.
Global health works includes work at Hopital Albert Schweitzer in Haiti, eight global health outreach trips to Guatemala, consulting in Bulgaria and Korea, and for the last two years worked with MSU on a project with the Armed Forces College of Medicine in Egypt.
Dr Cymet was Docare President and has been a member for over 30 years. He worked to establish continuity clinics for Docare, establish curriculum for global health outreach and established medical director training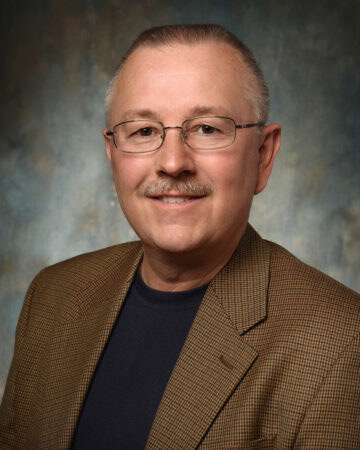 John Bertagnolli, Jr
DO
Secretary
Dr. John F. Bertagnolli, Jr. is a 1983 graduate of UMDNJ-School of Osteopathic Medicine. He completed his post graduate training at Kennedy Memorial Hospital system. John is a Professor of Family Medicine at Rowan-SOM and is Board Certified in Family Medicine and has a CAQ in Hospice and Palliative Care. He maintained a private practice until 1998 and then returned to his alma mater and opened an office for UMDNJ-SOM in Hammonton, N.J. He has directed multiple courses at SOM including the Community Medicine 1 and 2 courses and Director of the 4th Year Family medicine clerkship entitled "Pain and Palliative Medicine". John also lectures to the first, second and third year students on such topics as "Use of the Medical Interpreter" as well as a hands on lab where he enlists several of his patients with Neurologic diseases to volunteer to permit the Third year students to be trained in the "Abnormal Neurologic Exam". These patients give vital feedback to these students on their communication skills, examination technique and professionalism. He has also been a Medical Director of Hospice Care during the past 12 years. He has a major interest in community service and for the past 21 years he has traveled to the ghetto of Kingston, Jamaica to bring much needed medical care to the physically and mentally disabled and impoverished homeless people of Kingston, Jamaica. He has also developed this trip into a 4th Global Medicine elective for medical student and residents. His practice now only involves doing House Calls caring for the homebound patients. John is now the Director of the Rowan Medicine House Calls initiative. John now trains the Family Medicine residents in the art and science of House Calls. He has published multiple papers and chapters in the medical field as well as being a local, regional and national speaker on the topic of Palliative and Hospice Care. John has received multiple awards locally and nationally, including The Distinguished Alumni Award and has recently been inducted into the Gold Humanism Society. John's innovative teaching methods has earned him the American Osteopathic Association (AOA) Mentor of the Year Award.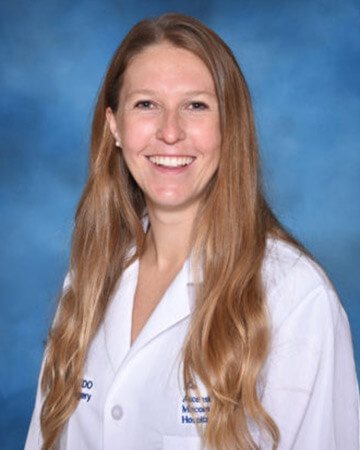 Sarah King
DO
Resident Member
Sarah King is a first-year surgical resident at Ascension Macomb Oakland Hospital in Michigan. She completed her doctor of osteopathic medicine degree and an MA in Bioethics at Kansas City University and an MSc in Global Health and Public Policy at the University of Edinburgh in Scotland prior to entering medical school. Sarah participated in the Global Health Honors Track at KCU, allowing her to incorporate international medicine into her medical school curriculum. She has been an active member of DOCARE since her first year of medical school and served as president of the KCU chapter for the 2017-2018 school year and as the Student Member of the DOCARE Board from 2018-2020. Sarah has participated in multiple medical mission trips to India, the Dominican Republic, and Kenya.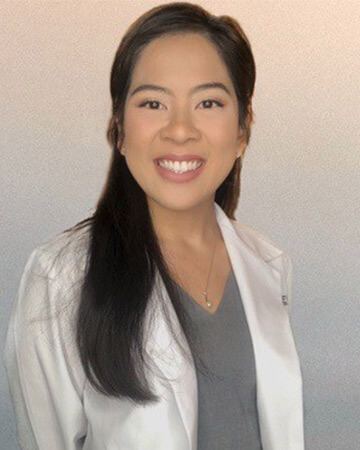 Kaydee Silva
OMS IV
Student Member
Kaydee Silva is a student at ATSU-SOMA and served as that Chapter's President from 2018-2019. Her interest in global health was solidified during my pursuit of a Master's degree in global medicine and as a first year medical student, she served as the University Chapter President of DOCARE and helped lead ATSU-SOMA's first public health trip to Guatemala. In preparation for the trip, Kaydee organized and oversaw multiple committees with goals of increasing fundraising, creating educational tools addressing public health concerns, and writing a community health needs assessment. During the trip, she put concepts she had studied into action by using tools to help incite long-term, sustainable change. Equally important to her chapter's work locally to help the underserved populations within their own community in Arizona.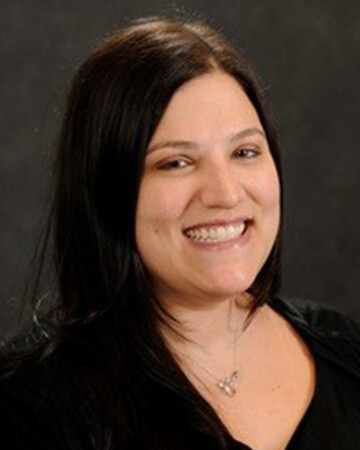 Allison L. Abraham
DO, FACP
Immediate Past President
Dr. Abraham earned her Doctor of Osteopathic Medicine at KCUMB in 2011 and completed her Internal Medicine residency and chief resident year at Legacy Health in Portland, Oregon. Following residency she joined the academic hospitalist group at Legacy Emanuel & Good Samaritan Hospitals. In addition to her leadership role in DOCARE, Dr. Abraham is the chair of the Medical Staff Wellness Committee for Legacy Health as well as a member of the Core Faculty for their Internal Medicine residency program, focusing on programs dedicated to wellness, diversity, and social determinants of health. Since her fourth year of medical school Dr. Abraham has participated DOCARE global health outreach trips and continues to do this annually in Guatemala and Kenya.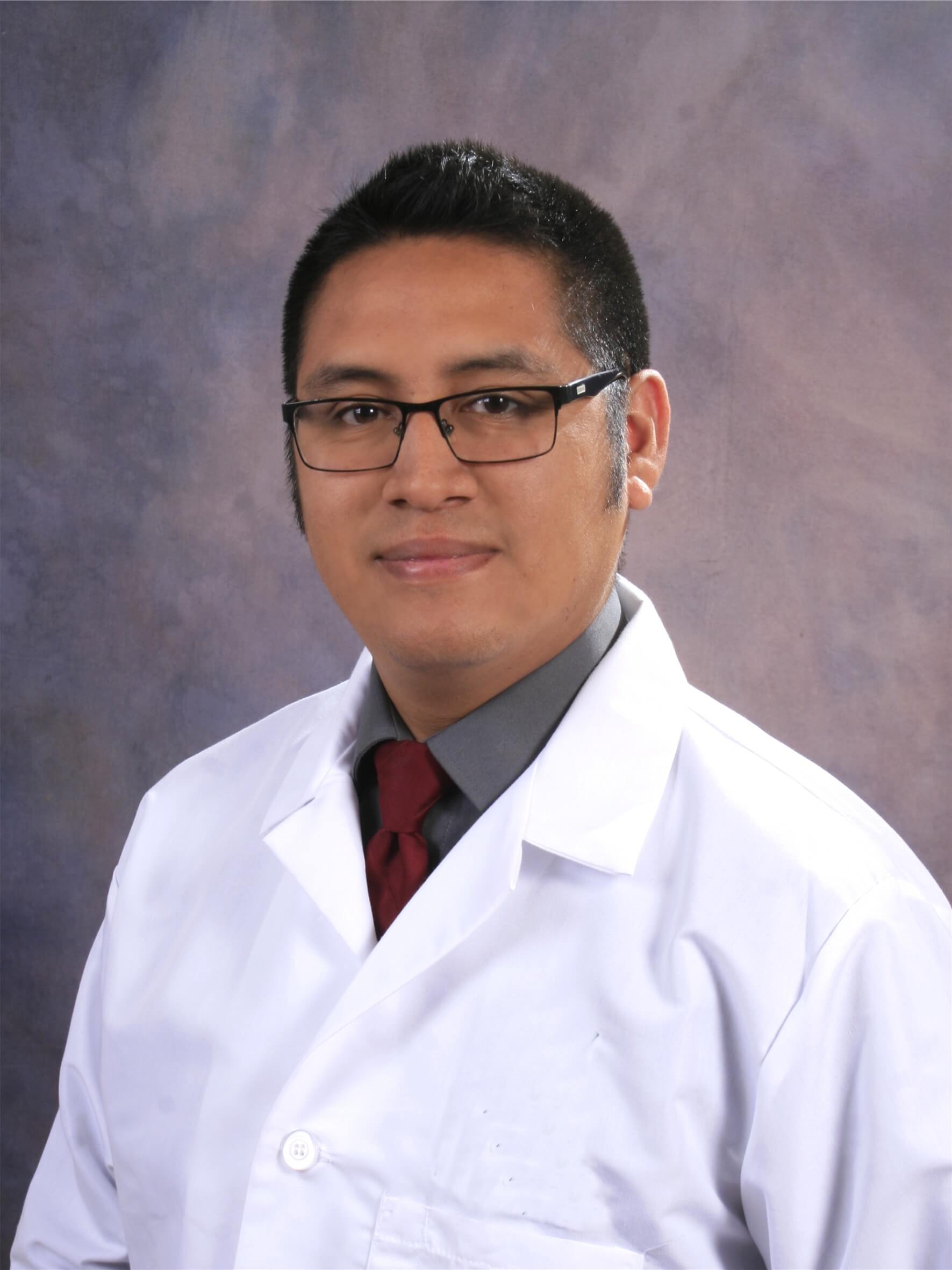 Ruben Kenny Briceno
MD
Dr. Briceno is a graduate of Universidad Cesar Vallejo College of Human Medicine, earning degrees in MD and Master's in Health Services Management, he completed his post-doctoral training at the Hospital de Alta Complejidad Virgen de la Puerta and Universidad Privada Antenor Orrego, he is a practicing Infectious Diseases and Tropical Medicine attending physician and associate director of the Infectious Diseases and Tropical Medicine residency program at Hospital Victor Lazarte Echegaray. He Joined the MSUCOM Peru Outreach Program since 2008 and attended every year, first as a medical student then as an attending physician and research coordinator and now as program co-leader. He is currently an assistant professor in Infectious and tropical disease at the Institute for Global Health, College of Osteopathic Medicine Michigan State University. He oversees Research and Preceptorship Study abroad Programs in Peru where he resides.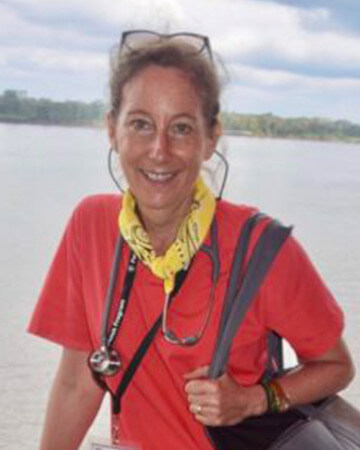 Jodi Flanders
DO, FACOFP
Dr. Flanders is a graduate of Michigan State University College of Osteopathic Medicine. Her post-graduate training was completed at Detroit Osteopathic Hospital. She is Board Certified in Family Medicine and worked in private practice 32 years prior to transitioning to Medical Director, serving victims of human trafficking and addiction. She remains active in global health, serving the underserved internationally, as well as those experiencing homelessness in the state of Michigan. Dr. Flanders is clinical faculty at MSUCOM and West Virginia School of Osteopathic Medicine. Her international service trips include Vietnam, Dominican Republic, Belize, Haiti, Nicaragua, Mexico, Peru, China and Ukraine, leading those to Mexico and Peru annually.
Sarah Gieszl
OMS III
Sarah Gieszl is currently a medical student at the University of the Incarnate Word School of Osteopathic Medicine in San Antonio, Texas. She joined her DOCARE Chapter during her first year of medical school and served as the Chapter's Co-Vice President from 2021-2022. She helped lead UIWSOM Chapter's first inaugural trip to Guatemala. In addition to the trip, she helped the chapter form a partnership with TCOM's Chapter, enhance fundraising, increased recruitment, and sought local volunteer opportunities in San Antonio, Texas. Her passion for global health has been rooted in past educational and professional experiences. Prior to medical school, she served as an Epidemiologist Manager for the Arizona Department of Health. During her undergraduate and graduate studies at Hopkins, she led original research in East Africa for several years and later translated it to ongoing research at Arizona's Refugee Women's Health Care clinic at the State's County Hospital. In the future, she intends to do a clinical rotation at a DOCARE clinic. Sarah is deeply committed to global health and DOCARE's mission.
Travis Gordon
DO
Travis Gordon Graduated from Michigan State University College of Osteopathic Medicine and completed residency at Florida Hospital East Orlando with specialties in Family Medicine and Neuromusculoskeletal Medicine. He has been a member of DOCARE for 9 years, having volunteered on many of the Peru  trips, as well as directed similar outreach trips with the Peruvian Navy along the Amazon river. Previous to medical school he served in the Peace Corps in Nicaragua for two years.
He is currently an assistant professor of OMM and assistant DME for MSUCOM in their international studies program in Yucatan, Mexico, where he lives with his beautiful wife and two children.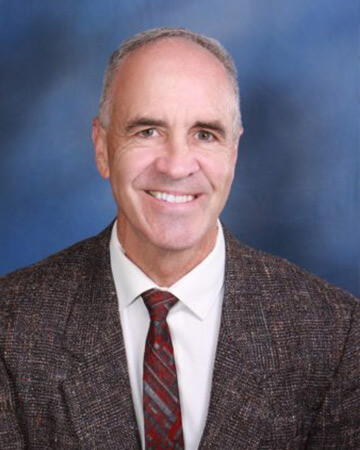 James F. Griffin
DO, FAOCA, FASA
Dr. Griffin is a practicing anesthesiologist at South County Hospital in Wakefield, RI. He earned his DO degree at the University of Health Sciences; College of Osteopathic Medicine in Kansas City, Mo, completed an osteopathic internship at Union Hospital in Union, NJ and an Internal Medicine residency at Albany Medical Center in Albany, NY. After practicing Internal Medicine for three years he returned to Albany Medical Center to complete his residency in Anesthesiology. He is a founding member and President of South County Anesthesia Associates, LLC, and is active in a number of medical organizations on the national, state and local levels. He has participated in several medical missions in the past to China and Honduras.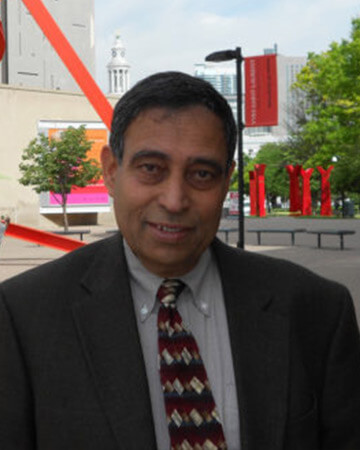 Uday Jodhpurkar
MS, MBA
Uday Jodhpurkar is Deputy Director of Medical Science under Medical Affairs at Sanofi Pasteur. His relationship with the American Osteopathic Association dates back to 1990 when Late Dr. Mitch Kasovac was President. Uday has worked closely with the AOA on various projects and served on committees such as the Continuing Medical Education & Corporate Advisory Board, helping the organization better understanding the US corporate world. On a global level he facilitated a group of DOs to provide healthcare to underserved populations in the Nagpur region of India, thus providing a first exposure to osteopathic medicine's principles and practices to local patients and practitioners alike. This pioneering effort was reinforced when the AOA CEO, Adrienne While-Faines, and AOA Past-President, Dr. Boyd Buser, travelled to India in 2016 and to being paving a path for incorporating the US model of osteopathic medicine in India's vast academic medicine.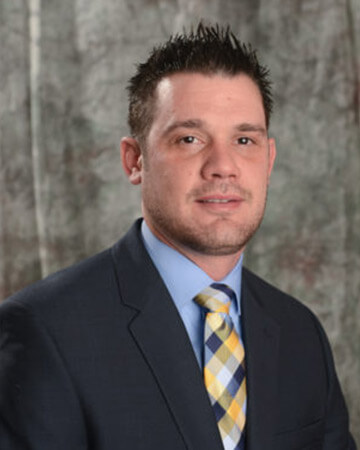 John F. Meyer III
One of the great challenges in Healthcare today is information technology as there has often been a discord between information technology employees and clinical employees.  John Meyer has been working in the information technology sector since August of 2000.  During that time while working full time he completed his bachelors of science in nursing at the University of Louisiana, at Lafayette.  After working as a nurse for a few years he decided to combine his two unique skillsets to try and reduce that discord within healthcare organizations to better improve clinical workflows.  During that time he has served in various roles including Clinical Analyst, Systems Engineer, Senior Systems Engineer, and Information Technology Director for various healthcare organizations.  While serving in those roles he has helped healthcare organizations through various endeavors to include multiple electronic medical record implementations. Currently John Meyer has served 19 years in the United States Army Reserves where he currently holds the position of Nurse Case Manager (66H).  He is also the founder of a software development business where he currently spends most of his time.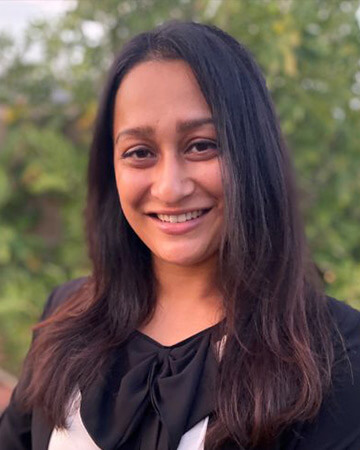 Trishna Patel
Pharm. D.
Trishna has participated in multiple DOCARE outreach mission trips, most notably to Kenya and Guatemala. As a pharmacist, she has been able to assist medical students and physicians with running the pharmacies as well as managing inventory, teaching students, and being a resource for drug information. She has enjoyed educating and learning from local providers on various missions during the past six years.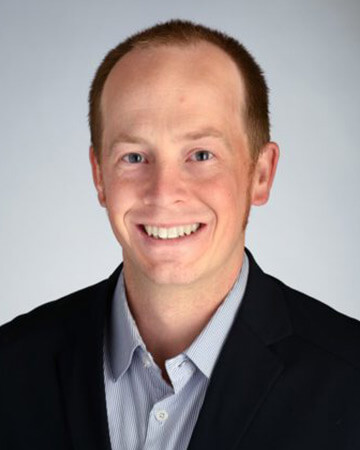 Denton Shanks
DO, MPH
Denton Shanks, DO, MPH, completed Family Medicine Residency in Washington DC and an MPH at Drexel University. He has taught English in China, completed a research fellowship in Japan, studied in Spain, and volunteered medical services in Guatemala, Mexico, and India. He recently moved back near his hometown of Liberty Missouri with his family, but they still manage to travel throughout the year. At The University of Kansas Medical Center, he is an assistant professor and family physician dedicated to healthcare innovation, health informatics, and resident & student mentoring. He's working on projects in inter-professional education, telehealth, mobile health, global health education, and value-based practice transformation.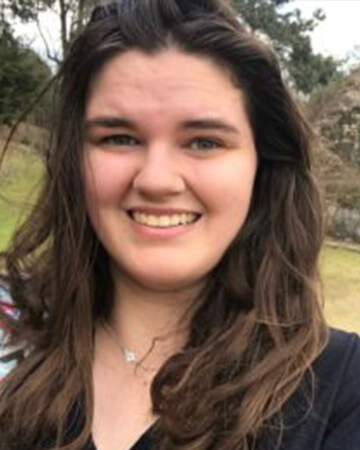 Jenni Strand
Pharm.D.
Jenni Strand, Pharm.D., has worked in community and hospital settings in rural and underserved communities in Arizona and Oregon. She has worked with DOCare as a student pharmacist on mission trips to Guatemala. Since beginning work during a pandemic, she has worked with local providers and students to provide care through vaccination outreach as well as patient education. She looks forward to working with DOCare and participating in mission trips for many years to come.