DOCARE provides primary medical care to underserved populations, augmenting their opportunity to experience health despite an "ambush of circumstance." We provide global health experiences to students, residents, and volunteers of all kinds — offering an immersive, firsthand experience in how social circumstances influence health, and teaching them how to help.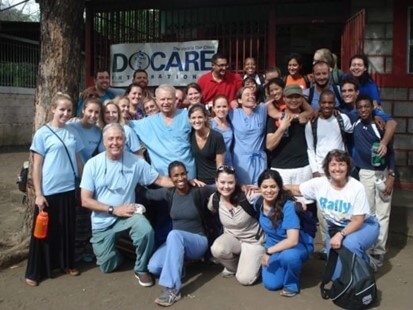 Founded in 1961 DOCARE International is a medical outreach organization dedicated to providing healthcare to under-served communities around the world. DOCARE provides care via two approaches: short-term global health outreach trips and permanent continuity of care clinics.
Short-term outreach trips are generally one to two weeks in length and provide opportunities for medical students and professionals to volunteer their healthcare services to a community. Permanent clinics provide continuity of care in selected areas and permit medical students and residents to complete one-month rotations. In all cases, DOCARE works with local physicians and nonprofit organizations to sustain assistance, provide appropriate medical supplies, and ensure a positive impact.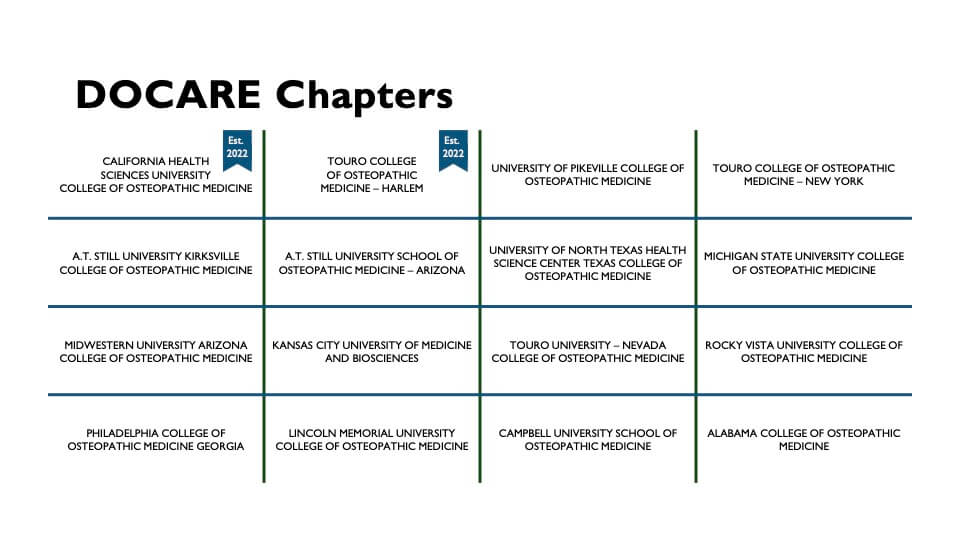 DOCARE International is governed by a 16-person Board of Trustees and a set of bylaws.